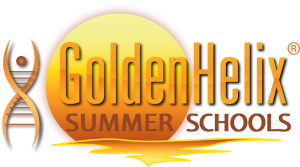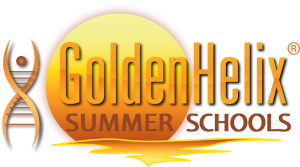 The Golden Helix Summer Schools are international educational activities in the field of Precision Medicine and Biomedical informatics. These educational activities constitute a unique opportunity for researchers around the world to expand their knowledge in the rapidly evolving field of Genomic Medicine and to exchange innovative ideas in the conductive environment of Greek islands. The quality of the Golden Helix Summer Schools educational programs, organized under the umbrella of the Golden Helix Foundation and the Genomic Medicine Aliance is guaranteed by complementary processes for the assessment and evaluation of each program. Each Summer School provides a unique academic program intertwined with an attractive social program for both invited speakers and students, to cater the needs of each research them, while indulging the Greek summer time.
Besides lectures and course material and syllabus, the registration fee, which is kept to a minimum to encourage participation of researchers from lower-income countries, includes meals, coffee breaks and afternoon refreshments with drinks and snacks, welcome reception and the farewell dinner. Emphasis is also given to the social part of the Golden Helix summer schools, allowing participants to get to know each other in a very informal way, providing them with the chance to visit archaeological sites to admire the rich Greek ancient history and to experience a traditional Greek fare organized as the farewell dinner of the school.
Click here to access the upcoming Golden Helix Summer School.